Book a tour to receive an itinerary tailored to your preferences
Classic Jerusalem – itineraries 
Please note that the itinerary is not final and is subject to change based on time, weather, security and other considerations.
Tour Plan

Enjoy the view from Mount of Olives

Visit Garden of Gethsemane and the Church of all Nations

Introduction to The Old City of Jerusalem at Jaffa Gate

Explore the Jewish Quarter (including a view from the rooftops, the Cardo and synagogues) 

Time for reflection at the Western Wall – the Kotel

Lunch in the Old City

Walk along the Via Dolorosa and stop along some of its main stations

Visit the Church of the Holy Sepulcher

Visit King David's Tomb and the Room of Last Supper located on Mount Zion

Return to your hotel
Included in the tour: 
A luxury van equipped with a mini-fridge and WiFI
Not included in the tour: 
Meals:

Breakfast – you will have time to have breakfast at your hotel

Lunch 

Entrance fees to all sites 

Gratuity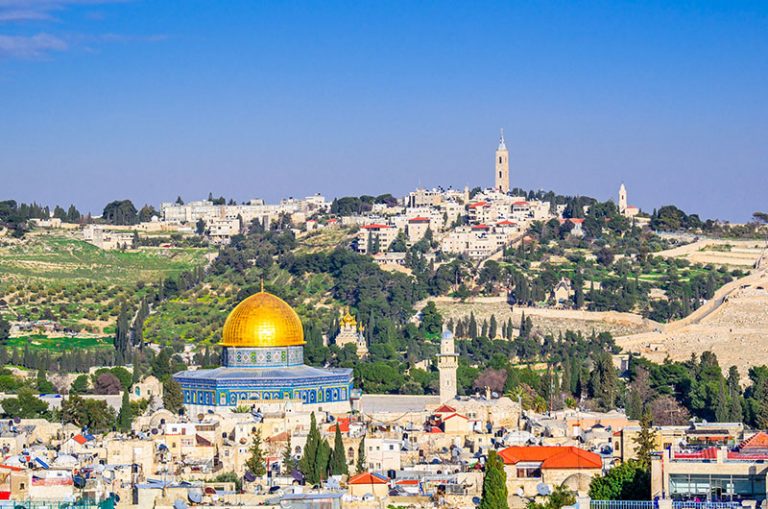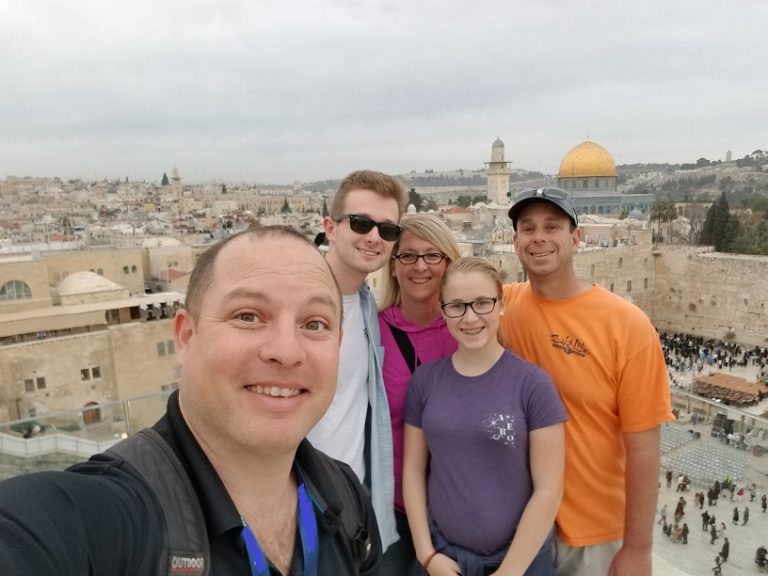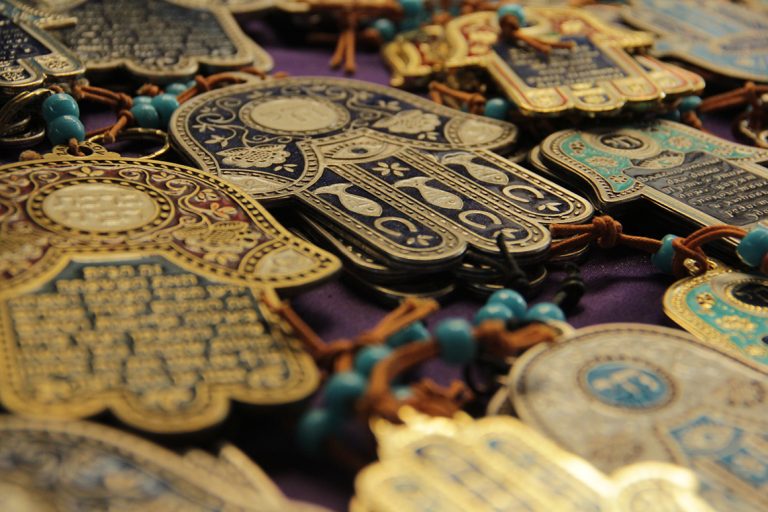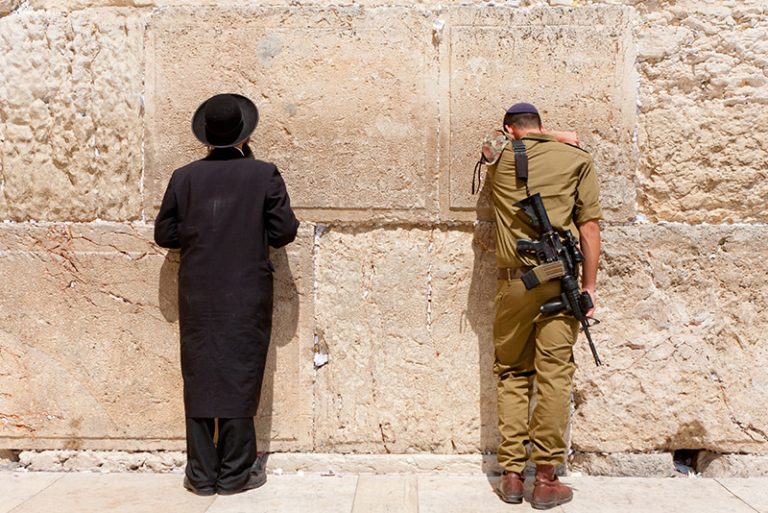 The Old City of Jerusalem holds within its ancient walls incredible stories dating 3000 years back. The stories of kings and conquerors, rebellions, exiles, myths, faith, miracles, and bloody wars are all layers upon layers accumulated over time, waiting to be peeled away and retold. 
The Old City has always been a residential area. Today, it is home to various communities belonging to the 3 large monotheistic faiths, residing in four quarters (Armenian, Christian, Jewish, and Muslim). However, in spite of the fact that the space within the walls is rather small (less than one square kilometer), it is also packed with important religious sites frequented year-round by people from all over the world. 
On this tour, we will visit some of the Old City's most symbolic religious and historic sites such as the Western Wall, the Via Dolorosa, and The Church of Holy Sepulcher, the Room of Last Supper and King David's Tomb on Mount Zion and much more. While we walk from site to site we will be able to observe the local communities as they go about their day-to-day lives.
The itinerary  is one of many optional itineraries that can be planned as a day tour in the Old City. We at Aizen Travel offer highly customized tours, based on a continuous dialogue with our clients. We make it our priority to tailor-suit tours based on preferences, needs, budget, and interests, ensuring your Old City experience will be perfect. Changes can also be made on-the-go as your day with the guide unfolds.
Check out recent reviews of the Old City tour on TripAdvisor:
Assaf was perfect for us. We are a family of 5 with 3 young kids. He's personable, on-time, well-informed, and was chill when our 19 month-old was fussy (at least... read more twice a day). He guided us for 5 days in his new ride: Jerusalem, Tel Aviv, north and south Israel. The kids loved him. He blended must-see sites, history, philosophy, markets, great food; he was accommodating too, positing options based-on how the kids were fairing. Solid guy. Highly recommended.

greatwhitenorth97


02/01/2020

Thanks to Asaf we had a great day in Jerusalem & got know all lot about the history, people & culture of Jerusalem - thanks again for guiding us &... read more the great day!

Cornelia N


02/10/2019

Assaf took our company's management team on two amazing tours in Tel Aviv and Jerusalem. He was very well-informed and enriching but also funny and nice to be around.... read more The planning of the tours was perfect, and everyone had a great time. Thank you Assaf, it was such a pleasure! can't wait to have more guests coming in from overseas to show them our beautiful country with your help.

598liaf


07/07/2022

Our family have had great guides in many counties, but they should take lessons from Assaf. From the moment we met him, we knew we would get along. He's easygoing,... read more flexible, and the kind of person you'd hang out with. He's also a fountain of information on history, geography, even the flora and fauna of his county. He speaks excellent English and communicates in a friendly and yet informative way. He'll go the extra mile to pick a eucalyptus branch for my mom or locate a hard to find souvenir. He's also a major foodie and we loved all of his recommendations. His van is new, spotless and comfortable. What else can I say? Our family trip to Israel was elevated to a life changing experience because of Assaf. Message to Touring Israel, the agency who matched him with us - this man is a keeper!

cforlani


19/12/2019

Best guide I could have asked for!! - Assaf was the most perfect tour guide for my trip! He was so knowledgeable about the areas we went to and the history, and was always open for a good... read more conversation or to answer any questions we had! He went above and beyond to serve us and make things as easy and enjoyable as possible! I 100% recommend him for your next trip to Israel 🙂

carmen_ordonez9


22/09/2022

We visited Israel for the first time, and had Assaf guide us through this amazing experience. His enthusiasm and knowledge of the sites and region in general is superlative, and... read more that made our visit deeply engaging. Always easygoing and flexible to what you need to see or do, he is a limb above the several guides we have used before. Thanks, Assaf !!!
Should you ever visit Israel, do not hesitate in contacting him !
PS Ask him about the delicious local cuisine, and more importantly, indulge

Norman T


02/01/2023

Really, everything was perfect! Assaf is a super dynamic, fun and straight up nice tour guide, and he clearly knows his stuff very well! Thank you so much for the... read more unforgettable experience!

alecwithac


14/08/2019

It was wonderful day tour with Assaf!!
We have visited Old city with a lot places besides normally touristic ways. He is great guide and also great person.
Many... read more tanks from B-Family:))

Oksanaa-b


14/08/2019

We had a great day. Assaf was awesome! He not only answered all of our questions, but did so like a seasoned storyteller. He was friendly and warm. It... read more was truly a memorable experience.

Andrea S


14/08/2019
Sign up for our Newsletter
Click edit button to change this text. Lorem ipsum dolor sit amet, consectetur adipiscing elit